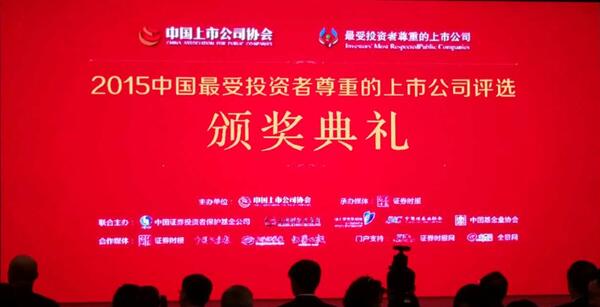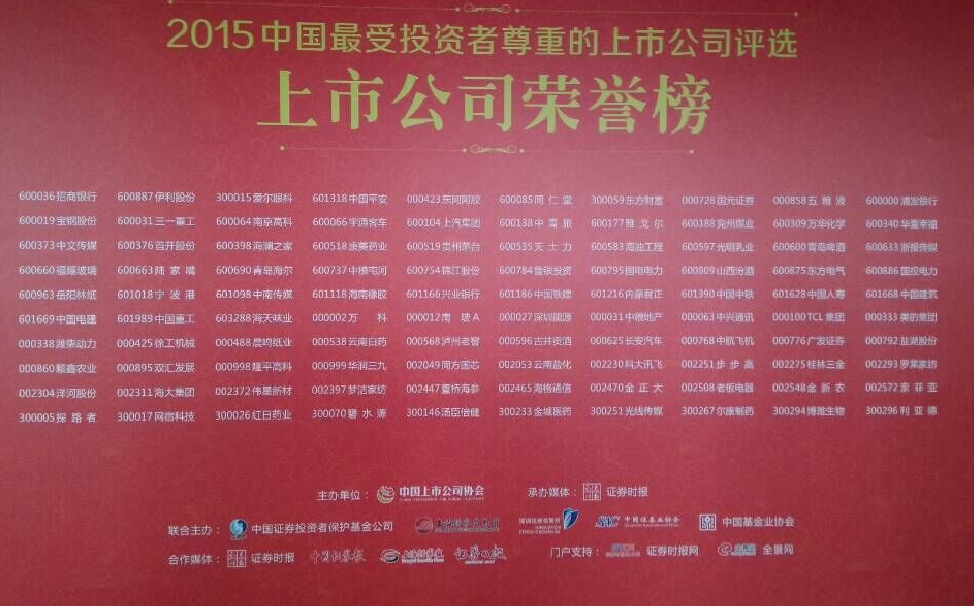 On 27th December 2015, Beijing observed the grand ceremony of China's Most Respected Listed Companies by Investors in 2015 Awards. This election campaign was supported by China Association for Public Companies, China Securities Investor Protection Fund, Shanghai Stock Exchange, Securities Association of China, etc. Yanzhou Coal stood out from almost 2800 listed companies in China and ranked 57th of China's 100 Most Respected Companies in 2015. Notably, there are 10 listed companies in Shandong Province in the top 100 list and Yanzhou Coal won the second place among its competitors in Shandong Province.
This election campaign of the Most Respected Companies by Investors aims to lead and promote listed companies reinforcing investors' relationship management, explore and establish an investor-oriented evaluation mechanism of listed companies, and continuously improve investment management standards. The first round of election is conducted through self-recommendation, authorities' recommendation, investors' poll, expert committees, etc. 300 primary candidates are selected based on a comprehensive evaluation of listed companies' recent credibility records, returns on investment, investors' relationship management, information disclosure, operational performance, innovative development, company governance, social responsibility, etc. After that, vetting committee of experts will make a final decision of the top 100 respected companies.
Yanzhou Coal is the only coal company in China that is listed on 4 domestic and international platforms. In the face of multiple markets and under multiple scrutiny standards, Yanzhou is actively standardising corporate operations, disclosing information as well as managing investors' relationship and has won high recognition of both domestic and overseas authorities and capital markets. This award stands for the capital market's full recognition of Yanzhou Coal's overall operational performance and corporate governance and speaks especially highly of Yanzhou Coal's investors' relationship management.